What we're doing here goes beyond networking and certifications. This is a place where leaders learn from each other, open doors for each other and lift each other up. Where we share our gifts, our success, a common experience and a common vision.
And it's changing things. Communities. Companies. The corporate landscape. The whole realm of possibility. This is SCMSDC. It'll change you.
MINORITY BUSINESS ENTERPRISES:
There are connections.
And then there are connections.
EVENTS / PROGRAMS
Learn. Lead. Connect. Every year, SCMSDC provides a constant stream of capacity-building programs and special events designed to level up your business and build momentum for supplier diversity. From workshops and seminars to expos, awards galas and matchmaking sessions, your dance card is about to get full:
CORPORATE MEMBERS:
Your supply chain isn't all that's getting stronger …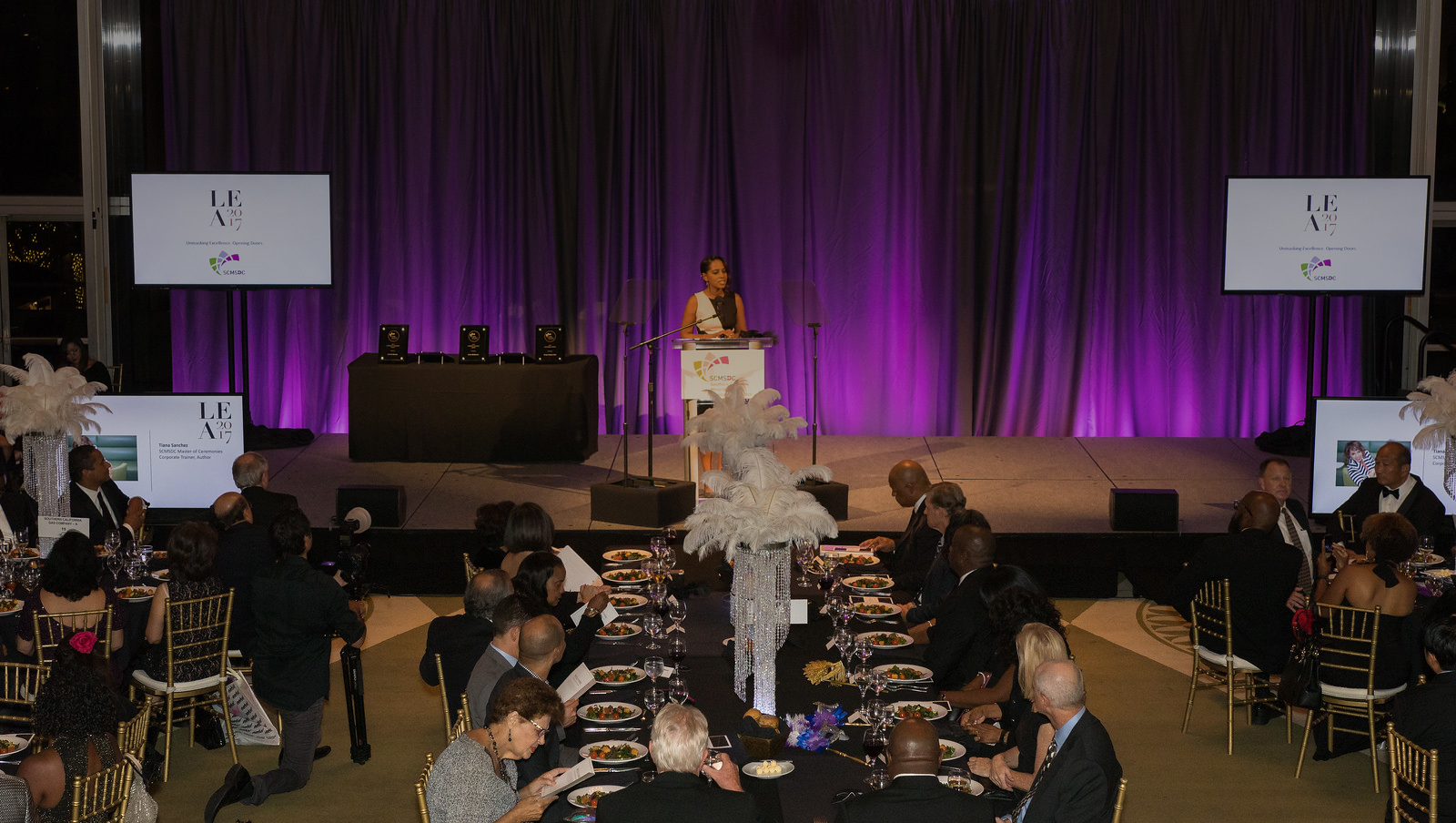 As a nonprofit organization, SCMSDC's extraordinary effectiveness is due in no small part to the generosity of our corporate members and MBEs, who regularly share their time, skills and resources to advance minority businesses, supplier diversity and economic opportunity throughout Southern California. If you'd like to help us realize our vision of business beyond barriers, here's how ...